Overview
In this tutorial, we'lle be using the Papilio board as a fully featured Logic Analyzer. You can use it as a standalone Logic Analyzer without making a sketch or making a circuit!
Loading the logic analyzer client
Using the latest version of DesignLab (1.07 or later), you will see the Logic Analyzer icon. This function will load a bit file to your Papilio board and let you us it as a standalone logic analyzer.
After plugging in the Papilio board (in the tutorial we used a Papilio DUO). So you have to select the correct board under this menu:


Then click on the Logic Analyzer icon. A message asking you if you want to overwrite the existing circuit on the Papilio board. Sometimes, you have a circuit that has an embedded logic analyzer. In that case, don't overwrite. In our tutorial, we'll go ahead and overwrite.
After clicking Yes, a bit file will be written and you will be seeing this message which tells us how the channels are connected:
If you have a board other than the DUO, you'll get a different message.
Video Clip of  Loading the logic analyzer client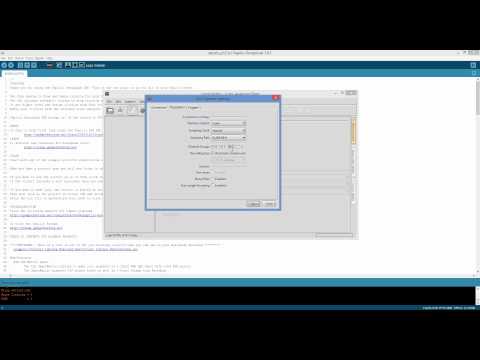 Capturing the data from the logic analyzer
Once we have the logic analyzer loaded, the bit file loaded, we can start capturing. On the following menu, click on "Start capturing data from the logic analyzer":
At this point, the capture settings will be displayed. Choose "Serial port", select the appropriate COM port, set the port speed at 115200 bps and then choose the appropriate device type.
Under the Acquisition tab, set your Sampling Rate according to your application needs. In our tutorial, we set it to 20.000 Mhz. You can also tune up or down the amount of memory available to you by selecting and deselecting Channel Groups. The more selected channels you have, the less memory you have.
Then you can hit Capture. A progression bar will show you the Capturing advancement.
We end up with this window.
Since we didn't have anything connected, we see that all the measurements are low. So these are the steps required to use your board as a logic analyzer.
There are lots of features such as: JTAG analyzer, UART analyzer, I2C protocol analyzer…

Video Clip of Capturing the data from the logic analyzer client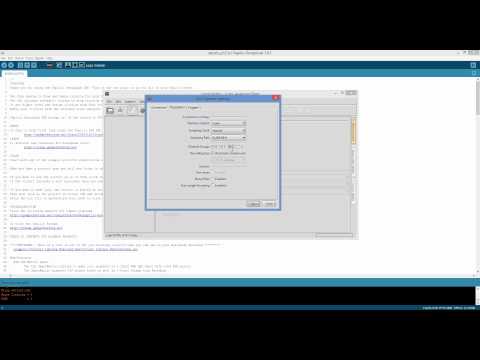 Full video Walkthrough
,